The protection and preservation of the environment is one of the founding values of Fjord Lifestyle. Indeed, each of our decisions is reasoned, with the aim of limiting our environmental impact as much as possible. It is therefore natural that from our creation, we have chosen to join 1% for the Planet, a non-profit organization that supports this approach and is actively committed to our planet.
1% for the Planet, a network of companies working to protect the environment
The principle is simple but effective: Each company that joins the movement undertakes to donate 1% of its turnover to associations that carry out projects that benefit the environment. This initiative gives real power to environmental associations and allows them to support concrete and varied projects, for example in relation to the protection of wild life, the fight against pollution, etc.
At Fjord Lifestyle, we are proud to be part of this network of committed companies and to actively participate in change by supporting projects that are consistent with the values we defend on a daily basis.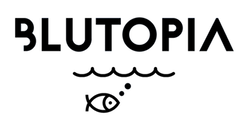 Through 1% for the Planet, we decided to support Blutopia, a positive media that centralizes real solutions so that you can easily act to protect the ocean.
To know more: www.onepercentfortheplanet.fr ; https://blutopia.org